I recently purchased a number of the Burtonwood Brewery in-house 'Top Hat' magazines from the 1980s, in one of them was this article concerning the excavation of the Southworth Burial Mound which is between Winwick and Lowton.
Digging into the roots of history
Remnants of a long-lost civilisation have been unearthed from plough-blade depth on open farmland, close to a huge man-made crater which will eventually accommodate colliery waste.
And to mark the sensational discovery, being hailed as the North's most important prehistoric find of the last decade, the archaeology team responsible decided to roll out the barrel with a big celebration party. They contacted Burtonwood Brewery, only about five miles from the big dig at Southworth Hall Farm … to put the 'top hat' on the historic achievement with a crate of beer.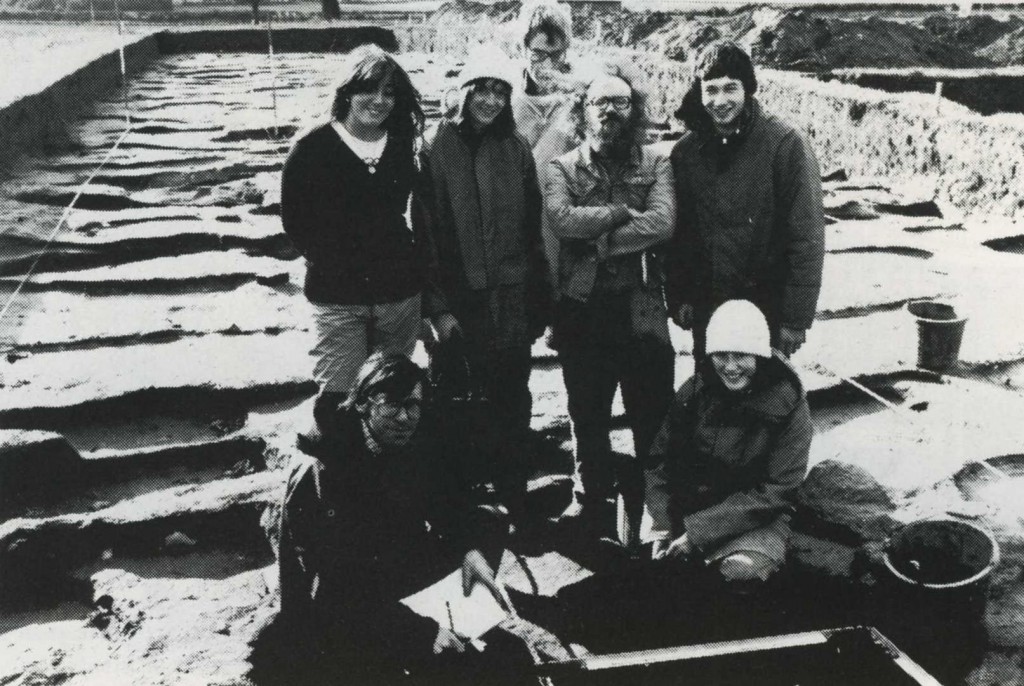 What the Liverpool University Rescue Archaeology Unit hit upon was a Bronze Age cemetery, dating back almost 4,000 years.
They already knew that a burial mound existed on the land of Southworth Hall Farm. But they were totally unprepared for what the laborious seven-month dig would produce — the remains of eight cremations, together with three collared urns and ritual pottery cups.
David Freke, 34-year-old director of the unit said: "One of the pottery urns, complete with chevron markings in a precise pattern, is the finest of its type I have ever seen."
It measures about 14 inches high by a foot wide. Now the find is being scientifically examined. Already, David Freke estimates that they date back to between 1500 and 1800BC.
Bonus
The unit moved in when they were informed that the old burial mound would be swallowed up by the ever expanding chasm, about 50 to 60 ft. deep, from which stone is being quarried for use on motorway construction. As the massive bulldozers and crusher machines clatter away beside them, the unit, taking in volunteers from St. Helens, Newton and outlying districts, had been painstakingly at work.
Miniature trowels, spoons and even tiny dentist's picks have been employed to tackle their search for 4,000-year-old evidence.
The team stumbled on a bonus discovery, too!..For immediately adjacent to the Bronze Age burial area they found a Christian cemetery of pre-Conquest times, together with evidence of where church foundations once stood. Said David Freke: "Although a lot of work and research still has to be carried out, I believe that this must have contained 1,000 graves, inside and outside the long vanished church."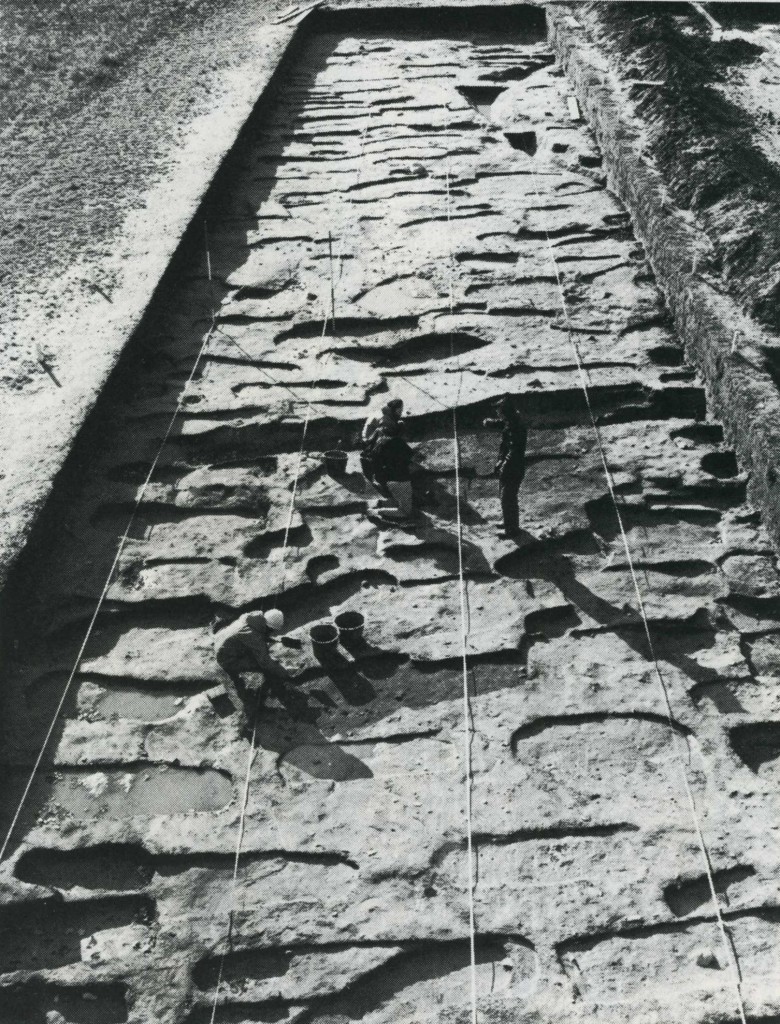 The team of diggers had put in an incredible 2,000-pius hours of laborious probing, picking and scratching in the 2ft deep rectangles, neatly sectioned off as clues to the past have been brought to light.
Action
It appears that the unit did not act a minute too soon. Said David: "We do know that one of the buried urns was struck by a plough, and bones scattered".
But for the advent of the huge new quarry the project would not yet have been tackled. Said David: "Archaeologists are not eager to disturb such places, because digging techniques are becoming increasingly sophisticated as year go by, eliminating the risk of damaging irreplacable items beneath the ground."
Waft
The scent of a huge onion field wafted across on a rainbringing wind that carried with it the drone of the nearby M6. But the team of men and girls, anoraked and swathed in winter woolies, stuck to the task, totally absorbed.
The project had only two more days to run and they were keen not to leave a stone unturned before the bulldozers moved in to swallow up their unique piece of prehistoric.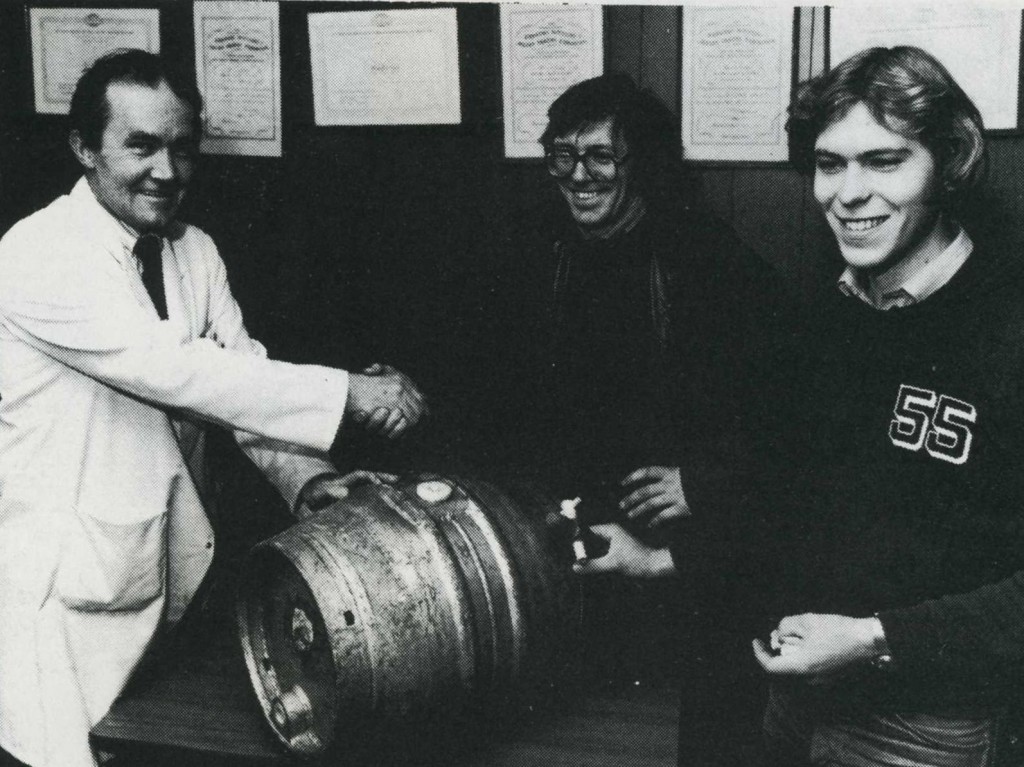 .