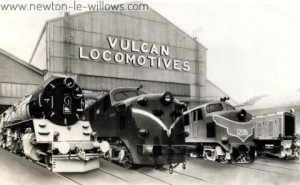 The party was split up into groups of approximately seven, each group being in charge of a guide from The Vulcan Foundry staff. The small size of the groups made it possible to allow extra time at any point where the members found anything to inspect of particular interest, without holding up the schedule of the visit to any appreciable extent.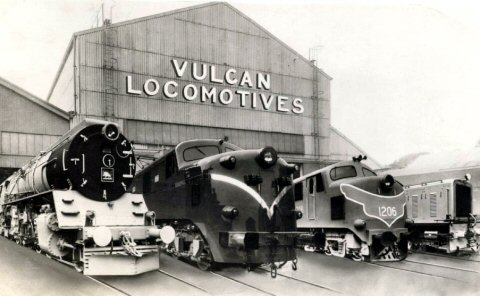 A brief description of the factory was given in Journal (Vol. 43 No. 233) with the account of the visit during the Summer Meeting held in May 1953. Since that date, the non-ferrous foundry has been transferred into an entirely new shop adjacent to the iron foundry and although the floor area of the new building is no greater than the old, the improved light and more convenient general layout has much increased the production efficiency.
In adition to the 3,000-h.p. Co-Co type electric locomotives for Spain, particulars of which have already been given, the following locomotives were also in various stages of construction in the works. One of the 1,000-B.H.P. diesel electric locomotives for Rede Ferroviaria do Nordeste-Brazil, constructed in collaboration with The English Electric Company and one of the 2-8-0 J class steam locomotives for Victoria, were to be seen undergoing tests and there were also a number of 260-B.H.P. B2 class 0-6-0 diesel mechanical locomotives for the New Zealand Railways in various stages of construction. These were being built in conjunction with the Drewry Car Co Limited, and follow orders from the same Railway for locomotives of 150-h.p. and 204-h.p. of the same basic design, large numbers having also been supplied to other railways for gauges varying from metre to 5 ft. 6 in.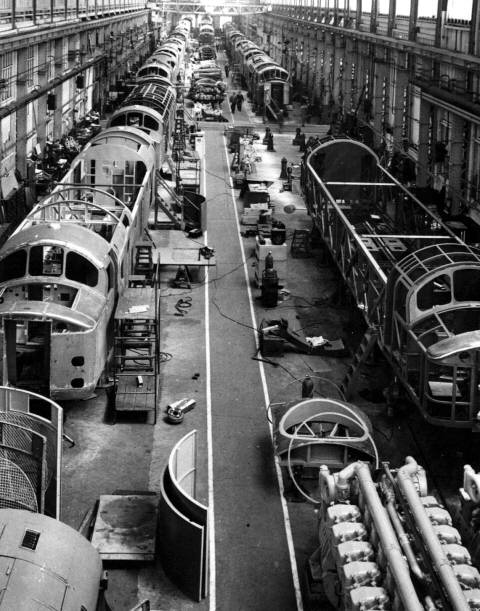 On completing the tour of the shops at 8.30 p.m. the members were shown a film on Locomotive Building, in the Institute Assembly Room, after which they were conducted to the staff canteen where light refreshments were served.
Mr. J. S. Scott (Vice-Chairman, Manchester Centre) thanked the management for their hospitality, to which Mr. H. J. Hulme (Assistant General Manger) replied in the unavoidable absence of Mr. G. Rigby (General Manager and Chairman of the Manchester Centre).
Unfortunately the time proved somewhat inadequate for some of the members to spend as much time as they would have wished in certain parts of the works, but in the informal atmosphere prevailing, everybody, including the guides, found it a most interesting and pleasant evening.
---
Article taken from
THE INSTITUTION OF LOCOMOTIVE ENGINEERS JOURNAL,1954
---